Home Paramount Network events Pro Ai robotics intelligence assistance software systems  about I'm evens PierreLouis the CEO and chief executive of this company and this is a haitian company I've been here since 1979 and was built by the name of c-span's and it is a Haitian company for the government the Haitian government for all Customers Only linked with me right now ON NYSE CAJ the internet Wbsites Is Now Opens for My Haitian Businesses.BHT-GTV GO.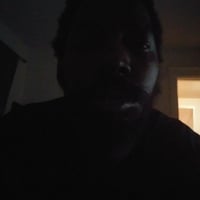 Evens max pierrelouis
Following  Donate
Paramount Network Entertainment Live Streams
Upload More Photos
Do you have outstanding photos that you want to share with the Pexels community?
Sponsored Photos 
Get Premium Photos Start Free Trial →
Details
2000 x 1992 pixels
0.2 MB Aspect Ratio: 250:249
Welcome to my site! Paramount Network Studios a Haitian Companies,inc.
HSBC Homepage
Thank you, Evens.
We are unable to approve your application.
Choice Checking account
Application ID: 486G9JC
Application declined
Thank you for your interest. We are unable to approve your application.
Contact us
We are here to help you
Contact us by Live chat>
Call us at 1-844-867-5750
Monday – Friday 8:00am – 8:00pm ET
Automated banking and lost or stolen
assistance is available 24/7 at 1-800-975-4722
TTY: 1-800-898-5999
Contact us by mail
HSBC Bank USA, N.A.
Attn: Customer Relationship Center
P.O. Box 4045
Buffalo, NY 14240